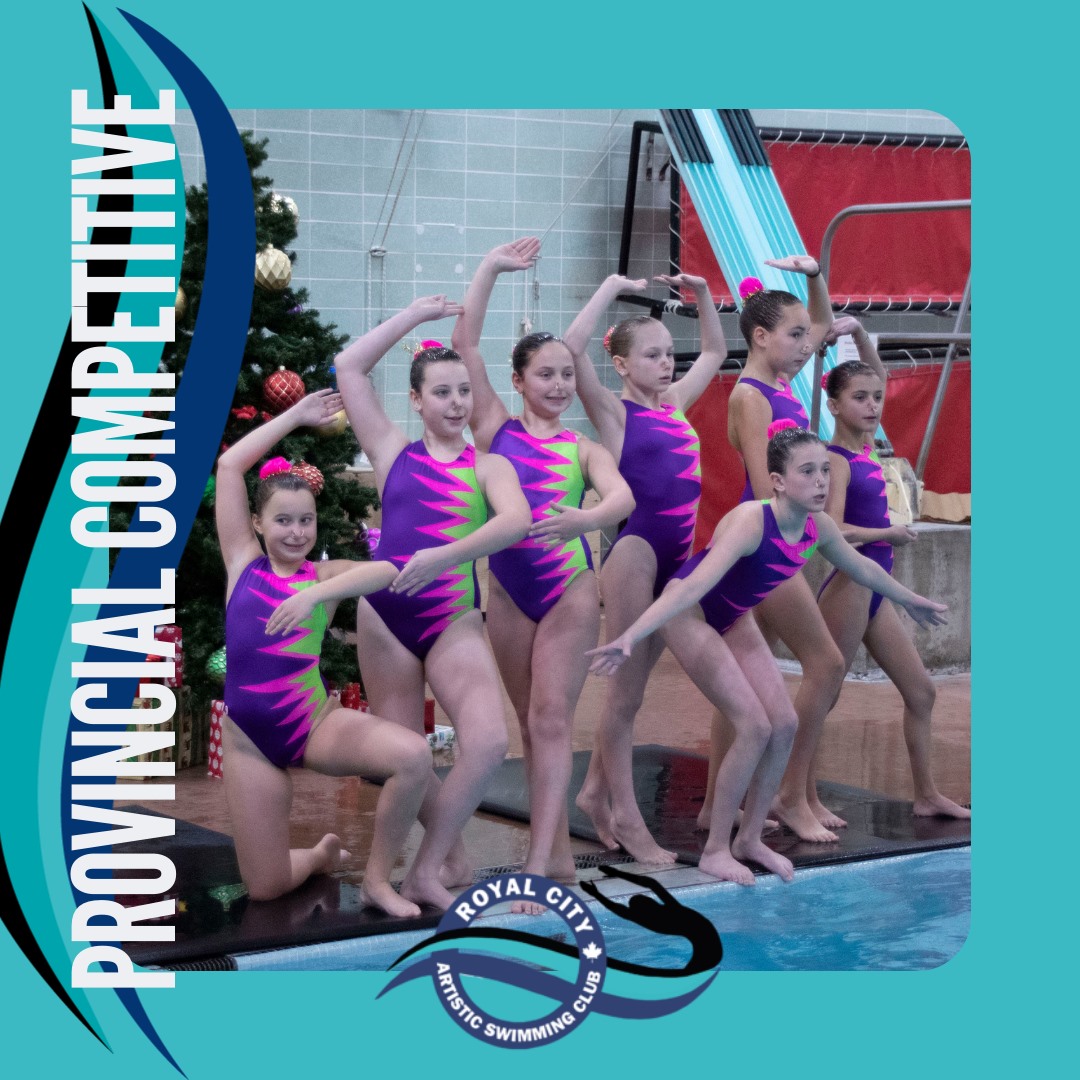 INTRO: Provincial Competitive
Our provincial competitive teams practice three times a week on Monday, Wednesday, and Friday evenings. Competitive swimmers showcase their routines and skills at club showcases and competitions across the province. Provincial competitive is perfect for any experienced athlete looking for a challenge. We offer provincial competitive programming to boys and girls 8-18 years of age. Provincial competitive athletes can also participate in duet, solo, combo or what we call "extra routines" in addition to their regular team programming.
Check out our registration page for more info: https://rcartisticswim.ca/programs/registration/
Stay tuned, every week we will be introducing one of our program streams. Check out our website for more information about our available programs and how to register.